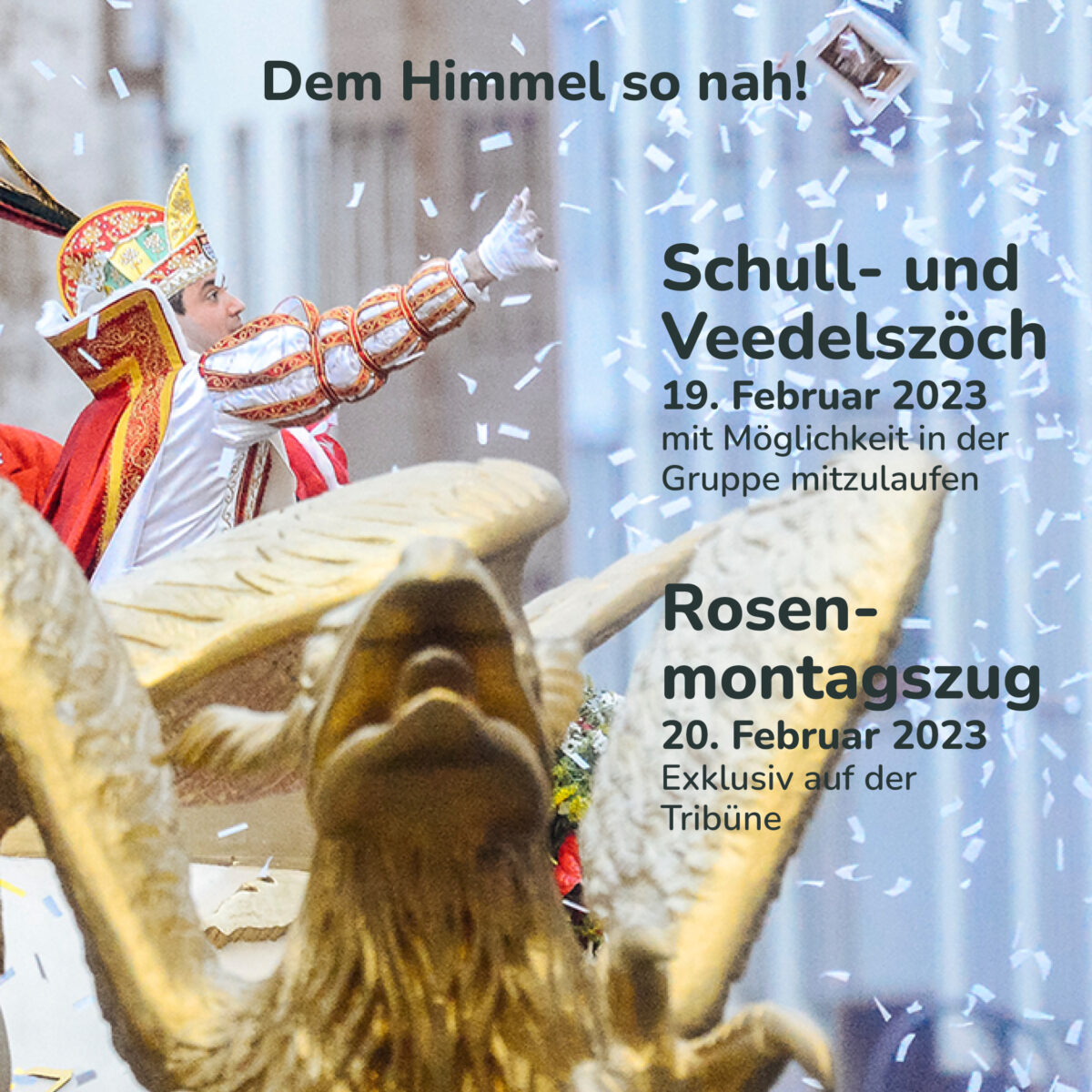 Celebrate Kölner Karneval, in the very heart of Cologne's Südstadt, directly on Severinsstraße. An exclusive platform for young people!
Das Crux und die katholische Jugendagentur laden euch herzlich ein den Großen Rosenmontagszug, am 20. Februar 2023 auf der Tribüne am Crux zu genießen mit anschließender Party im Crux. Start ist um 12h mittags bis 1h morgens.
Tickets for the platform and party cost 15 euros per student.
You can either order here or buy at two sales dates in the CRUX. The first date is 07th January 2023 from 12 noon to 5pm , the second date is 22nd January from 3pm to 6pm. Each person can purchase a maximum of up to 5 tickets while stocks last.
Für Karnevalsbegeisterte, die gerne in der Gruppe mitlaufen und selbst am Zug teilnehmen möchten, bietet das CRUX zusammen mit dem BDKJ und der Evangelischen Jugend die Möglichkeit beim Schull- und Veedelszöch, am Sonntag den 19. Februar 2023.
The preparations for this will take place in the CRUX Saal, An Zint Jan 1, 50678 Cologne.
Registration deadline is 31st December 22
A hearty Kölle Alaaf !!!