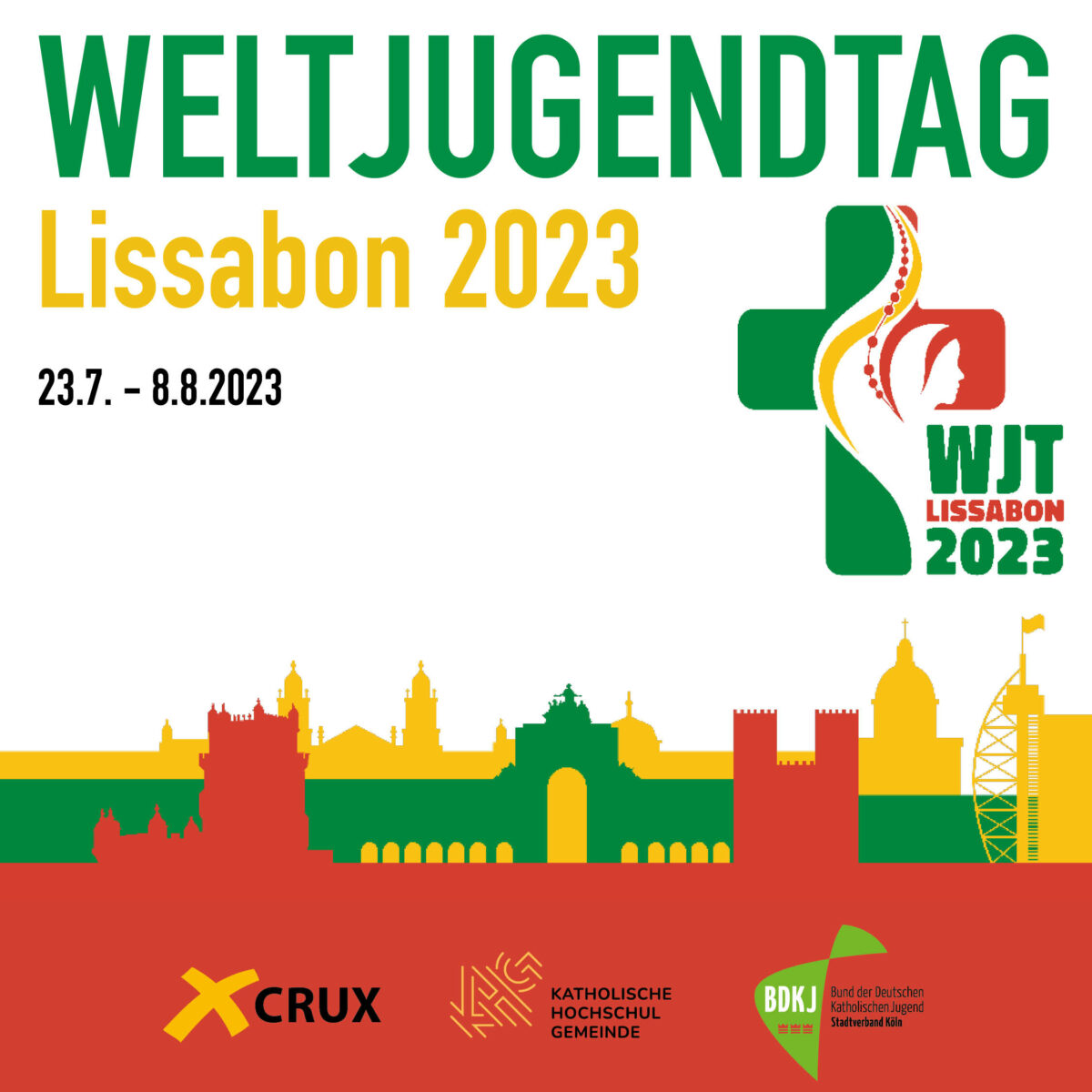 Vom 1. August bis 6. August 2023 findet in Lissabon der 37. Weltjugendtag unter dem Motto "Maria stand auf und machte sich eilig auf den Weg" (Lk 1,39) statt. Erlebe gemeinsam mit tausenden jungen Menschen ein internationales Festival des Glaubens.
After the break we all experienced with the pandemic, we are very happy to finally have the opportunity to meet again together with hundreds of thousands of young people in person, to celebrate together, to broaden our horizons and perspectives and to strengthen each other in our faith.
After the great experiences of the World Youth Days in Krakow in 2016 and in Panama in 2019, this international youth meeting will be, especially against the background of the numerous global crises, a very special celebration of faith and joy, to which we would like to cordially invite you.
The 16-day bus tour 'Days of Encounter' from 23/24th July to 8th August 2023 is accompanied by the joint team of the Crux Church and additionally leads to the Portuguese diocese of Aveiro. A stopover in Lourdes (France) is also planned on the way there.
More information and registration for this trip can be obtained via the Crux Kirche
Young people between the ages of 16 and 30 can participate.
The travel price is 929 EUR for students.
End of registration is 31st March 2023