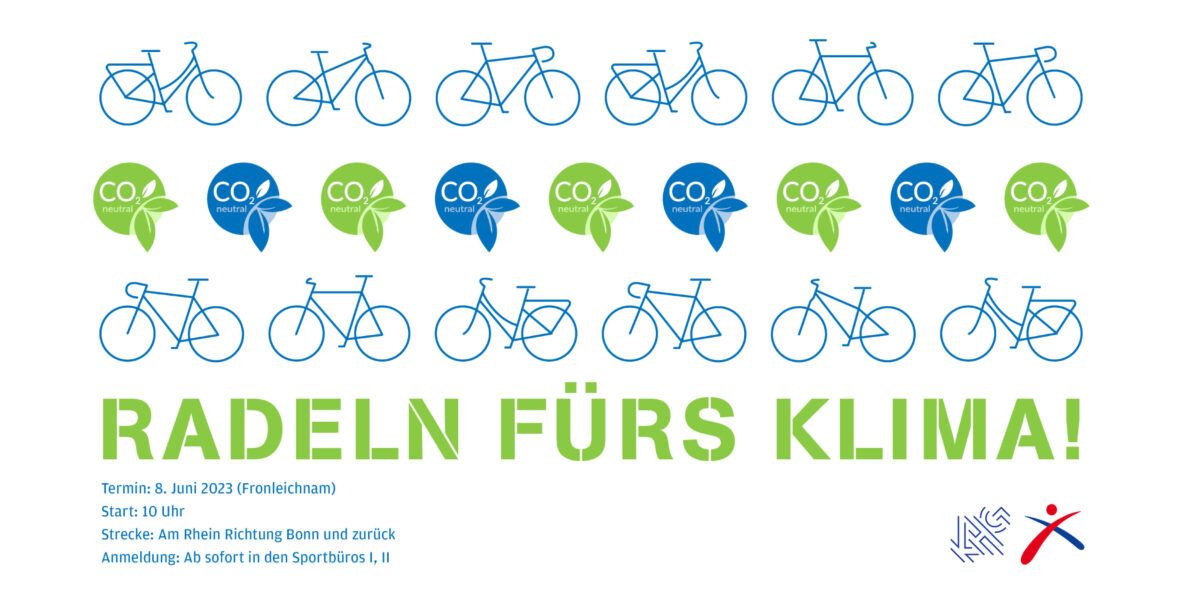 It's time again to start a bike tour in summer! In cooperation with Hochschulsport, we are offering you a relaxed bike tour on a scenic route on the Corpus Christi holiday. We will cycle from our home in Cologne towards Bonn along the beautiful Rhine. We will cycle there and back together.
We start in the KHG building with a crisp keynote by Tobi Rosswog, initiator and activist of "cycling the change", who joins us live and shares interesting insights on how each of us can become active to advance the traffic turnaround. He is currently in the VW car city of Wolfsburg, where he is turning it into a traffic change city together with workers Verkehrswendestadt .
Then we head directly south towards the banks of the Rhine. After a short ferry crossing, we will enjoy a picnic on the beach at lunchtime, during which we will consciously take in our surroundings and receive a small impulse on the topic of environmental perception.
If you don't have your own bike, we can provide you with one. The tour will be accompanied by two instructors who know the area. In case your bike breaks down, a member of the bicycle repair shop will also be there.
The tour only takes place in good weather. We need the deposit for the planning. This deposit will be refunded immediately after the tour or in case of cancellation due to weather conditions. We are looking forward to your active participation.
Deadline for registration is Thursday, 25th May 2023 !
___________________
Meeting point: KHG 10.00 pm
Deposit: 30 Euro für alle, die kein eigenes Fahrrad haben (wird nach der Tour zurückgezahlt)
Registration: Now only possible with your own bike. Please just register below until 7th June.
Contact