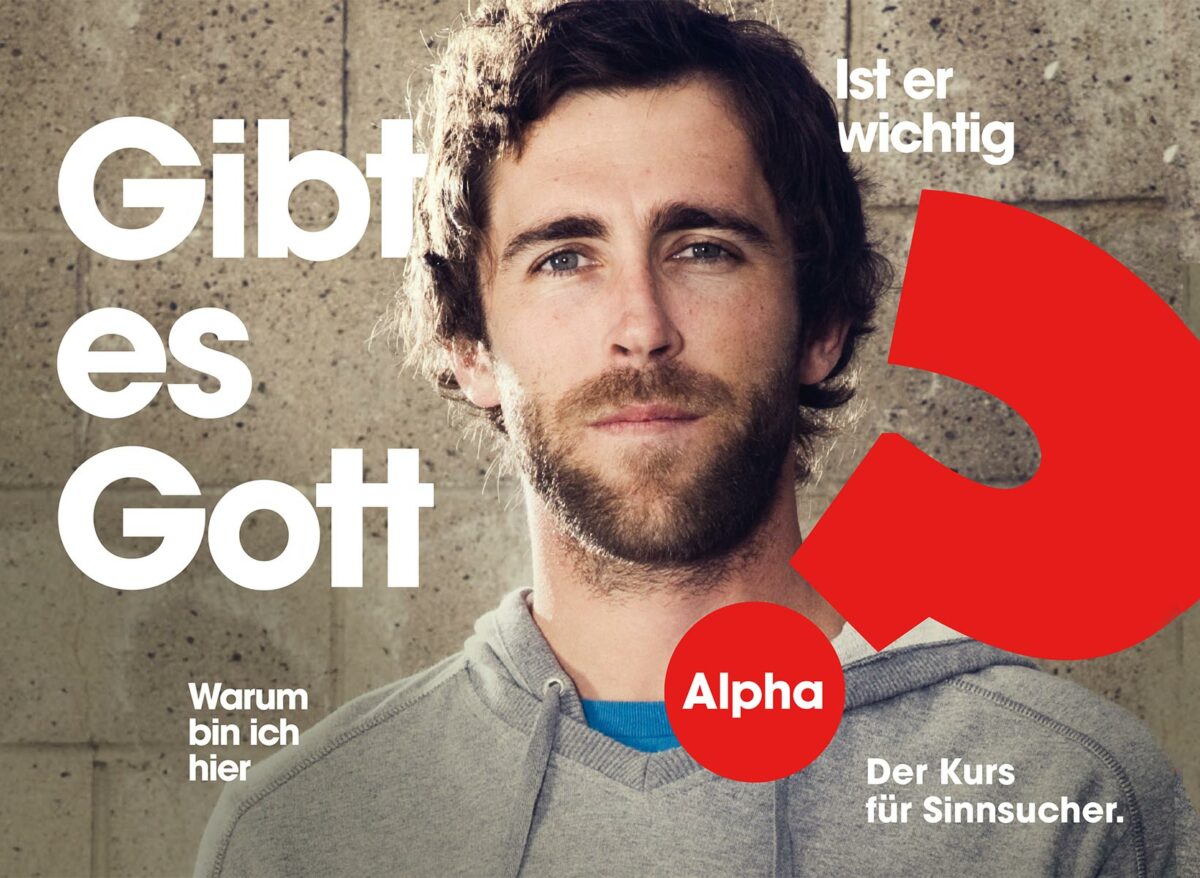 On the trail of the meaning of life
Why are we in this world?
What else is there besides profession and hobby?
Death and suffering, and where is God?
What happens if I die today?
Who is God?
For what Jesus?
What about forgiveness?
Does God really exist?
Dieser Alpha Glaubenskurs ist für:
Students who would like to know more about God and faith without obligation.
Students with a critical attitude towards the church, but who are interested in faith.
Students who want to brush up on the basics of the Christian faith.
Students who believe that there must be more to life.
An Alpha course consists of 7 units and is an enjoyable new way to engage with the Christian faith. Anyone, regardless of their denomination, can take part, no previous experience is required. Each meeting starts with a meal, where you quickly start talking and easily get to know each other. Listen, discuss, discover new thoughts. And ask what you want! A warm invitation to reflect on God and the world.
The course will start in winter semester 23/24. To get a first impression, we offer an introductory evening on Thursday, 26th October 2023 at 7.00 pm.
The course will take place on Thursday evenings at 7.00 pm in the "Säulensaal" of the KHG on the following dates:
9./16./23./30. November and 7./14./21. December 2023
If you are interested and/or have any questions, please contact Matthäus.
Contact