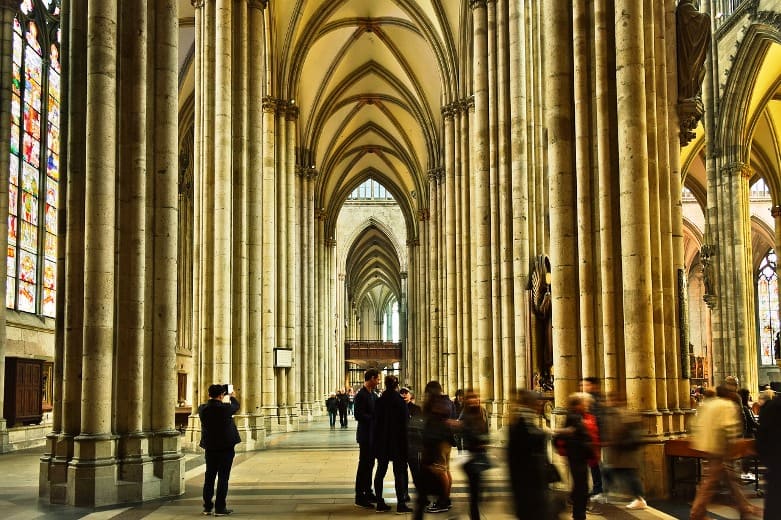 Only on a night-time visit you can experience the majestic grandeur and silence of the cathedral and view undisturbed at close quarters the wealth of images on the floors in the choir, the medieval choir stalls with their imaginative carvings and the famous shrine of the Epiphany.
Discover hidden art treasures and let the majestic silence have an effect on you. Experience Cologne Cathedral from unusual perspectives.
Duration: approx. 90min
When? Tuesday 7th November 2023 - Meeting 7.45 pm at the Kreuzblume in front of the cathedral main entrance
This tour is for students. Please note your Student ID number and field of study when registering.
Contact