Sport & Spirit / Badminton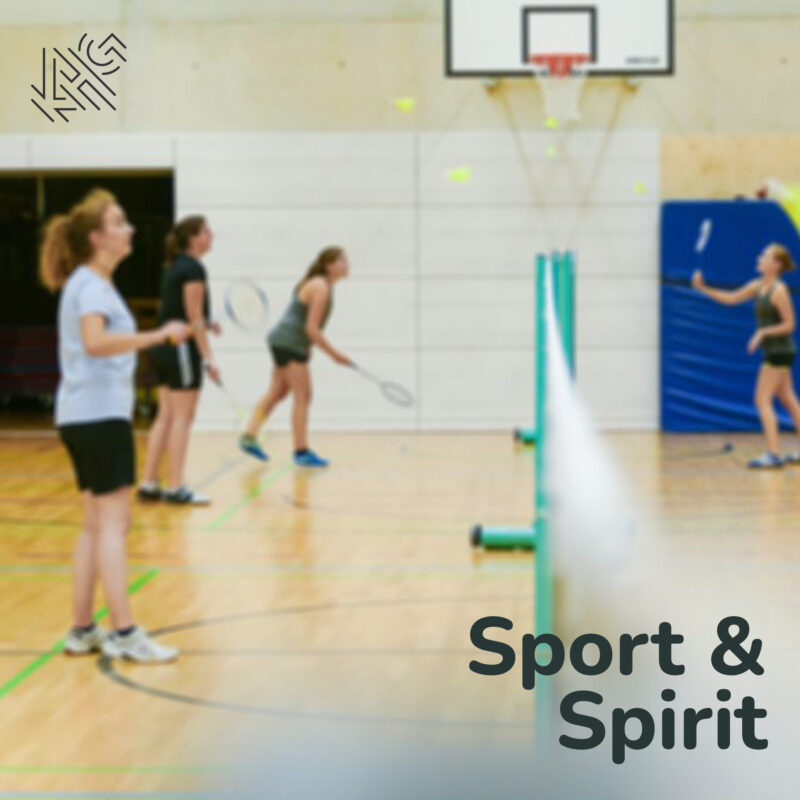 Sport as a mirror of our society?! Well, it all depends on who is looking in! Do you want a sports programme that is geared towards you and your community? Do you want to meet new people in Cologne in a casual atmosphere ?
Then we cordially invite you to our sports programme, always on Tuesdays between 6.30 pm and 10 pm in the KHG sports hall, directly opposite the KHG Centre.
Here, students organise themselves which sports to focus on. You have access to a state-of-the-art and well-equipped sports hall. Badminton is currently offered in several groups.
Off we go!
Give it a go, close your laptop for 2 hours and join us for some sport!
Contact: Martin Brath 
WhatsApp under 0163-40 33 150
Alexander Technique
Body awareness in action
By intelligently refraining from exertion, you can enjoy your very own strength, uprightness and mobility: the Alexander Technique is a body-awareness method in which you refine your body awareness and learn how to release a healthy and free coordination of your movement and action with simple self-instructions. Constant companions such as back and neck pain often turn out to be consequences of unfavourable habits in dealing with oneself, which can be discarded.
The course introduces the basics of the Alexander Technique, which are directly tested in everyday activities. Depending on the interest of the participants, they can also be applied in sports, making music, dealing with disabilities or the consequences of injuries, stress, etc.
Please bring comfortable everyday clothes and thick socks.
Wednesdays 6.30 - 8 pm from 18th October 2023 to 31st January 202 bis 31. Januar 2024
Location: Meditation room KHG, Berrenrather Str. 127, 50937 Cologne
The number of participants is limited. Registration is possible via the university sports department at the following Link.
Contact